Cheese molds are used to make cheese and salt . Simply pour milk or water into the mold and leave it till it either turns into cheese or salt. Once finished, right-click the mold to remove the fresh cheese wheel or salt.
Wood (x3)
Iron Ingot (x1)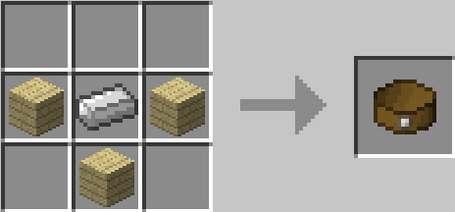 THERES A GLITCH iN WITCH YOU CAN USE THE MOLD AS SHEARS.
- That one comment.
Mod Compatibility
Edit
WAILA: Shows you how long before cheese is matured.